here we go y'all
Beach Minis are upon us
get your
fiance, family, or children ready for this amazing adventure…
who doesn't love a session at the beach??
I DO!!!
Session Fee is $150.00
Session must be paid in FULL to book your date and time.
for any other questions please feel free to use the contact tab or email me at
maricruzphoto@yahoo.com
see ya soon….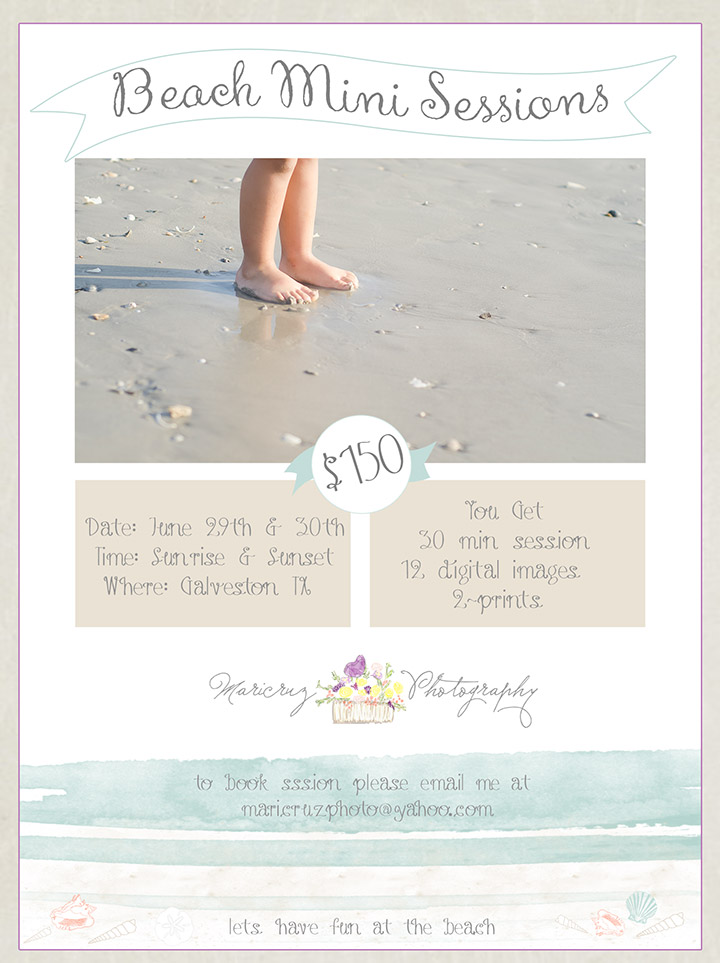 Maricruz Marin is a Cypress TX Family Photographer specializing in on-location, natural light lifestyle and portrait photography for children and families.  She currently resides in Northwest Houston and is servicing the surrounding areas of Houston. Please 'like' our FACEBOOK page to keep up on the latest!!
Beach Mini Sessions 2013 | Houston TX Photographer | Maricruz Photography